I probably should have titled this "Oh how I love a good reciprocating saw".
Often called Sawzall's, because let's face it, these puppies do Saw All, I can't imagine not having one in my toolbox!
While some might think of a Sawzall as a demolition device, these handy tools are perfect for nearly every project around the house: plumbing, metalwork, drywall, framing, even electrical work!
Perhaps you already have a regular, corded reciprocating saw and you've been considering a cordless one. Or maybe you're sick of borrowing your brother-in-law's saw and you want one for yourself.
If you've taken a stroll down the tool aisle or been surfing online to find what you want, you might feel like you have taken a trip into a black hole.
With all the differences, variations, and features, how can you possibly choose the best Sawzall, let alone the best cordless one?!
I decided to do this review to save you the hassle and confusion that randomly searching the internet can cause.
Regardless of which reciprocating saw you choose, if you choose one from this list, you cannot possibly make the wrong decision.
Which is the best cordless, battery-operated reciprocating saw?
Let's get to it!
Best Overall
Prices pulled from the Amazon Product Advertising API on:
Product prices and availability are accurate as of the date/time indicated and are subject to change. Any price and availability information displayed on [relevant Amazon Site(s), as applicable] at the time of purchase will apply to the purchase of this product.
DeWalt is one of the best-known names when it comes to quality power tools. DeWalt manufactures about 180 different power tools and hand tools.
If you own another 20V battery and charger, it will work with this saw.
This is the bare saw only, no blades, no battery, no charger. It has a brushless motor which is terrific. That means increased battery life and no sparking from the motor when you pull the trigger.
The DeWalt Sawzall is very lightweight at only 5 pounds. It has a pivoting shoe, an LED light so you can see what you're doing, and is backed by a 3-year warranty.
That warranty is pretty darn good.
Oh yes, let's not forget that DeWalt tools are made in the USA!
If you need some blades, DeWalt sells an exceptionally good set with 10 Reciprocating Saw Blades and a Bi-Metal Case for a reasonable price.
I like that this reciprocating saw can change out blades really quickly, no chuck required. This saw is perfect for cutting wood, metal, and drywall.
What I Like
Weighing in at 5 pounds, this saw is super portable
A 3-year warranty is particularly good for a cordless power tool
It's made in the USA
What I Don't Like
Battery and charger must be purchased if you do not have another 20V DeWalt power tool
No storage case is provided
Some users feel that the instruction manual isn't very clear
This is an extremely powerful, compact, lightweight Sawzall from a brand that you can trust. What more could you ask for?
Budget Option
PORTER-CABLE 20V MAX Reciprocating Saw
High Performace Drivetrain delivers 1 stroke length and 0-3,000 SPM

Compact design allows tool to reach tight spaces

Tool Free Blade Release

Variable-speed trigger

Part of the 20V Max System
Prices pulled from the Amazon Product Advertising API on:
Product prices and availability are accurate as of the date/time indicated and are subject to change. Any price and availability information displayed on [relevant Amazon Site(s), as applicable] at the time of purchase will apply to the purchase of this product.
If money is tight right now, this cordless saw is a great solution. You may not be familiar with the Porter-Cable name, but this saw also offers a 3-year warranty.
That's pretty darn good!
This Sawzall features a variable speed trigger, a 1-inch stroke, and is lightweight, so it won't weight down your tool bag.
Like the DeWalt, this is the bare tool only. You can purchase 20V MAX Battery Charger and Lithium Battery separately.
The lithium-ion batteries on this set are extremely long-lasting. Porter-Cable sells a set of two batteries, so you can leave one in the charger and put one in the Sawzall.
The battery in the charger will be ready to go before the battery in the saw dies. This means you can work virtually non-stop!
Porter-Cable also has other cordless power tools. That way you can use these batteries in their other products if you like this reciprocating saw so much that you want to buy other Porter-Cable tools.
What I Like
Same 3-year warranty as more expensive saws
Reasonable price
Very portable since the saw weighs only 4 pounds
What I don't like
No storage case or bag
A few complaints about some saws not working after a few months of use
Some users say this does not work well with conduit
At this price, you can't afford to NOT own a cordless reciprocating saw!
Best cordless reciprocating saw with battery and charger
Prices pulled from the Amazon Product Advertising API on:
Product prices and availability are accurate as of the date/time indicated and are subject to change. Any price and availability information displayed on [relevant Amazon Site(s), as applicable] at the time of purchase will apply to the purchase of this product.
If you own zero cordless power tools, you no doubt have discovered that most manufacturers make you purchase a battery and charger separately.
This is my top choice for those who want an outstanding Sawzall and don't want to look for batteries, chargers, or a case.
This kit has it all!
Milwaukee has been manufacturing quality tools since, well, forever. They are so confident in their tools that they back this with a 5-year warranty. I've never found a longer warranty on any power tool.
Perhaps it's because this tool weighs a bit more that the others just under 7 pounds, so it feels sturdier. Whatever the reason, Milwaukee makes great tools, and this is no exception.
I like that this tool comes with a battery life indicator and it's perfectly accurate. No more waiting until the blade won't move.
You can see in advance when you need to change or charge the battery. This Sawzall also has an overload protection device that shuts the saw down if it gets too hot.
What I Like
The brushless motor is great because it helps extend battery life
The tool warranty is 5 years and the battery warranty 3 years
The chuckless key clamp makes it easy to change the blades
What I Don't Like
Some users complain that the blades don't last long
A few people felt that the saw was underpowered for their needs
The Milwaukee Hackzall Saw Kit is easy to use, affordable, compact, and quality made. If you can only buy one power tool this year and you need batteries, this is the one you should go for.
Are cordless reciprocating saws any good?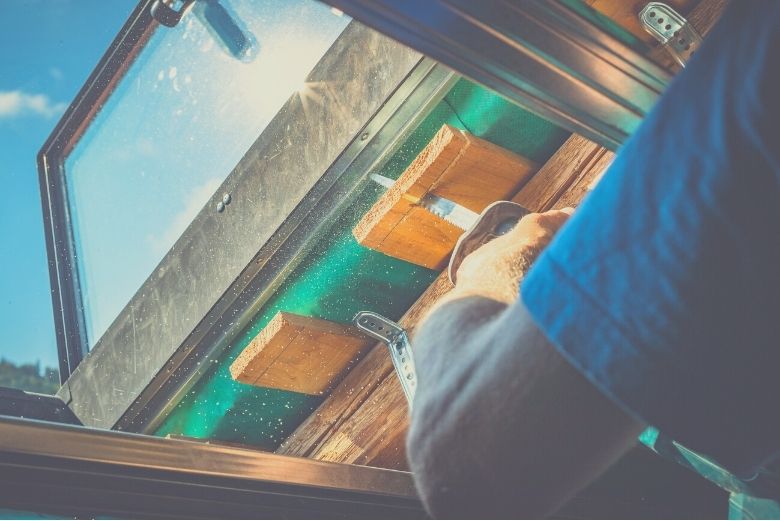 Yes, without a doubt, cordless reciprocating saws are fantastic.
This isn't to say that there isn't a place for corded Sawzall's, it's just that cordless saws have become so much better, it's hard to imagine NOT having one!
Of course, regular corded saws have outstanding cutting power and can tackle a huge array of materials. But today's lithium-ion batteries make modern battery-powered saws last longer. They even feel more powerful than ever before.
Cordless reciprocating saws are super light, safer to use, easier to operate, and perhaps the biggest plus of all, very portable. It doesn't matter where you need to get work done.
You don't have to drag an extension cord, move your project, or find electricity! Got a cabin in the woods without electricity? It's no problem for a cordless Sawzall.
I have both in my garage and I'm betting that a majority of DIYers also have both models to manage their projects more easily.
Who makes the best cordless Sawzall?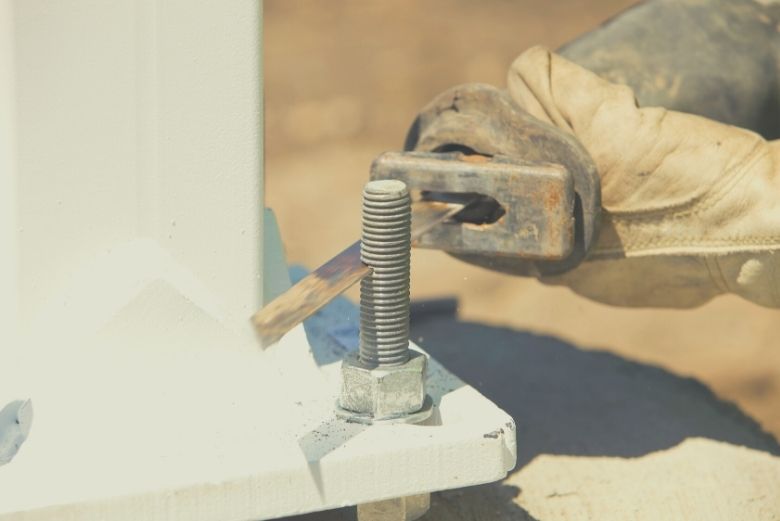 I have found that DeWALT makes some of the best hand tools on the planet, corded or cordless.
This isn't to say that other brands aren't worth it. There are a great many brands that perform just fine.
Look around at what you see other DIYers use, as well as professionals. Stop and ask a few contractors. The names you are most likely to hear over and over again are DeWalt, Makita, and Milwaukee.
You might find a few Snap-On or Mac Tool fans, but those prices are really out of range for the average DIYer.
Should I buy a corded or cordless reciprocating saw?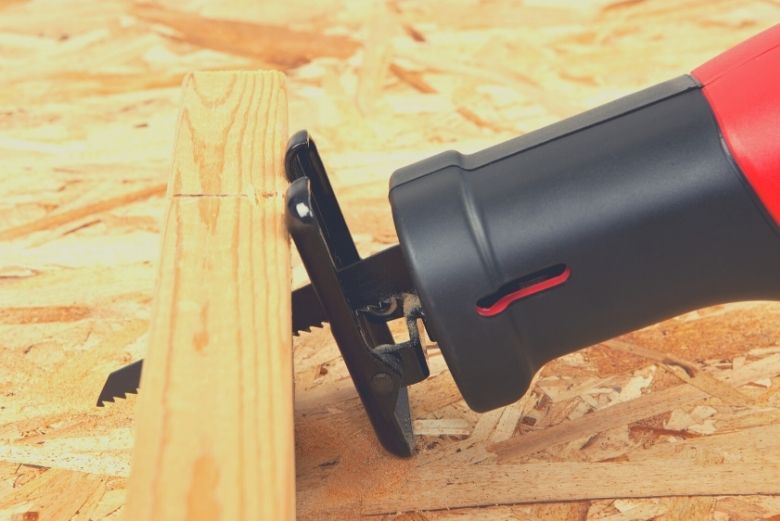 Is it too much to say buy both?
I'm being honest here folks. There are excellent reasons to have both in your toolbox.
I've got duplicates of most hand tools, including circular saws, track saws, drills, and reciprocating saws.
Why? Because both are excellent at what they do.
I find myself using my cordless tools more often than my corded ones. I love how I can simply slap in the battery pack and take the saw (or whatever tool) out to where I am working. No extension cords. No moving the project. Just grab the tool and get to work.
There are times when you are doing a lot of cutting and in those instances and a corded saw makes perfect sense. But for the average homeowner, you will find that a cordless reciprocating saw fits the bill just fine.
Which Milwaukee Sawzall is best?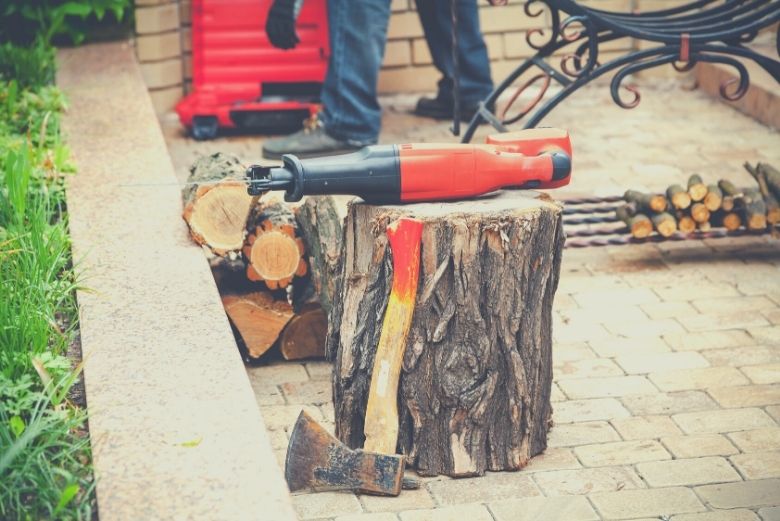 I think all of the Milwaukee brand Sawzalls are terrific. If you don't have other power tools by Milwaukee, I like the Milwaukee 2520 M12 Hackzall Saw Kit because it comes complete.
Nearly all cordless hand tool manufacturers have their own proprietary batteries and chargers. This means that if you have another Milwaukee cordless product, chances are that the battery will fit all their other products. (This isn't always true, but in most cases, it is.)
If you don't own a Milwaukee cordless hand tool or another brand, this means that you will need to buy a battery and charger. Most are sold without these items.
All Milwaukee Sawzall's are terrific. Milwaukee is a great brand. But if you need the battery and charger, the 2520 kit is the perfect answer.
My Winner
If you have a favorite brand, I'm betting that you want to stick with it.
But for those of you who want to branch out or those of you who have zero battery-operated tools, you can't go wrong with the DEWALT 20V MAX XR Reciprocating Saw.
You will need to purchase a battery and charger, but that will be necessary for everyone who doesn't have a cordless power tool.
Don't forget to purchase blades too!
DeWalt has an excellent warranty and reputation for manufacturing high-quality power tools. This is most likely because they are made in the good ol' USA.
This Sawzall is perfect for outdoor jobs, such as cutting small trees or cutting firewood. You will also love it for those little jobs, such as drywall or PVC pipe.
It's difficult to find someone who has something bad to say about the DeWalt Max XR reciprocating saw. If you are on the fence, jump off and snag yourself a DEWALT Sawzall.
Your next project is going to be so much easier!